IL
Dec
Jan
Feb
Mar
Apr
May
Jun
Jul
Aug
Sep
Oct
Nov
Dec
s-abramov has not joined any teams yet...
Airborne Object Tracking Challenge
Over 2 years ago
Hi, @shivam.
Thank you very much!
I've replied (and answered additional questions:)) in the issue page.
Over 2 years ago
Hi,
Got an error in evaluate predictions stage.
All classes are converted to json serializable
How can I troubleshoot this issue?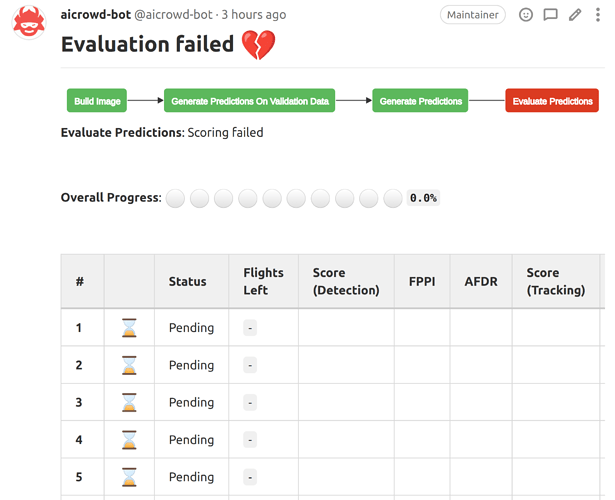 Over 2 years ago
Got CUDA OOM in generate prediction stage:
RuntimeError: CUDA out of memory. Tried to allocate 146.00 MiB (GPU 0; 15.78 GiB total capacity; 7.99 GiB already allocated; 146.75 MiB free; 14.43 GiB reserved in total by PyTorch)
but my model fits 3500G of video ram on my desktop and it obviously must fit V100 ram
Could you help with this issue, please?
s-abramov has not provided any information yet.